Parkrun Club of the Year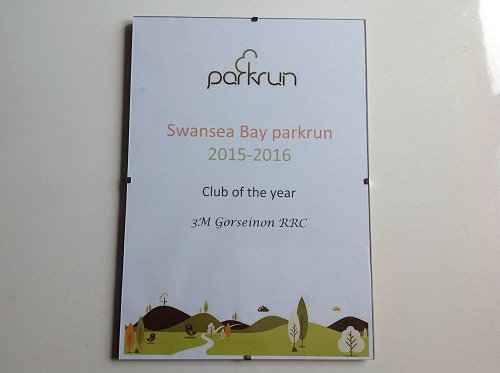 Our club has just won the inaugural "Swansea Bay Parkrun Club of the Year" award.
This is a great credit to all the race directors, marshals, timekeepers, and pacers that have volunteered from our club to support a great local event.
Our runners who have taken part in the Swansea Bay Parkrun have also done well - as can be seen on the Parkrun page of this site.
Well done all!